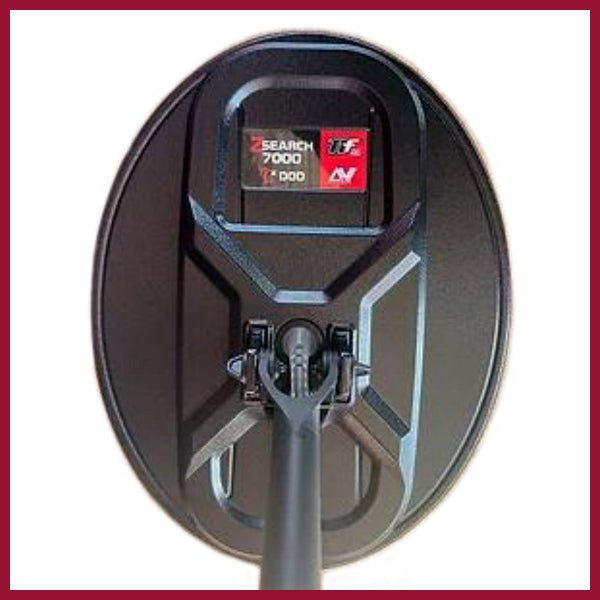 Nuggetfinder 17" x 13" Z Search DOD Coil
Sold out
Original price
$1,395.00
-
Original price
$1,395.00
17NFZSEARCH
17" x 13" elliptical
Designed to suit the GPZ7000.

You will not find another Gold Detector coil that matches a Nugget Finder for Quality and Design...
Black in colour for better UV protection.
Features
Super Sensitive DOD Configuration
Litz Wire
Insulated Divinycell Core
ABS Plastic
Polycarbonate Shaft Mounts
Water Resistant to 1m
Approximately the same weight as standard coil (1250g without shaft)
Supplied with Genuine Lower Shaft
3 Year Warranty
Good depth on larger pieces and surprising sensitivity on smalls
Uses genuine Minelab encrypted parts
Direct fit - NO patch lead needed.
Your pick will need to be placed away from the coils range
HAND MADE IN AUSTRALIA FOR OVER 20 YEARS
This is the 17" x 13" elliptical Z Search coil as an alternative for the GPZ7000. This coil and shaft assembly is approximately the same weight as the standard Minelab coil.
Note: Generally, large coils have a broader magnetic field and are suited to looking for larger targets at depth. The pick will need to be located where it cannot be "sensed" by the coil as the magnetic field is larger than a standard coil.

Water Protection:
Waterproof to a depth of 1000 mm.

Weight:
Approximately 1250 grams without lower shaft attached. Matches the standard 14x13 weight wise.

Construction:
Litz wire in a Double double D (DOD)  configuration.
Compatibility
GPZ7000 only