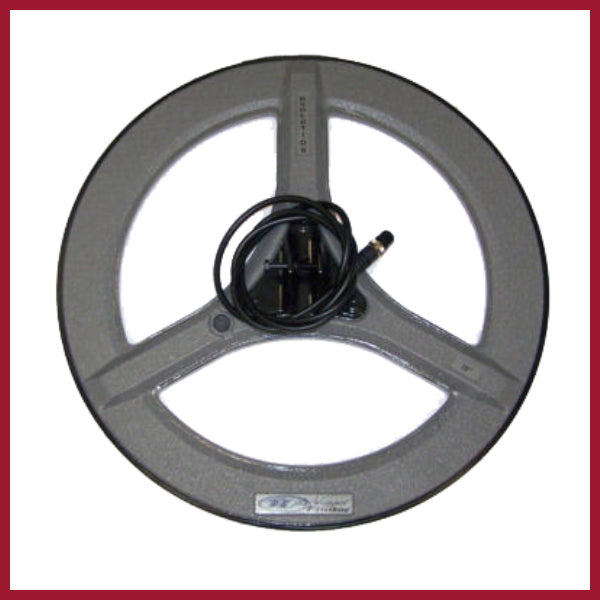 Nuggetfinder 19" Evolution Mono Coil
Sold out
Original price
$595.00
-
Original price
$595.00
NF19EVO
19" open
Anything else is a compromise.
Nuggetfinder no longer do an 18" coil and this 19" coil is the one that is the equivalent in size.
You will not find another Gold Detector coil that matches a Nugget Finder for Quality and Design...
Features
Foam infused Spiral Winding
Litz Wire
High Density Divinycell Foam Core
O-Ring Sealed Cable
Fully bonded & Tapered ABS housing
Polycarbonate Shaft Mount
Waterproof to 1 meter
3 Year Warranty
HAND MADE IN AUSTRALIA FOR OVER 20 YEARS
 This is the 19" coil that is suited to all the SD/GP/GPX models. It has excellent depth capabilities and better depth than a comparable normal type winding.
This is about the size that is generally considered to be the starting point of what is classed as a "larger" coil.
Note: Generally, small coils have a more intense and concentrated magnetic field so are more sensitive to small shallower targets.

Large coils have a broader magnetic field and are suited to looking for larger targets at depth. This is considered to be a fairly large coil.

Water Protection:
Waterproof to a depth of 500 mm.

Weight:
Approximately 1100 grams.

Construction:
Litz wire in a spiral wound configuration.

Compatibility
GPX5000
GPX4800
GPX4500
GPX4000
GP3500
GP3000
GP Extreme
SD2200 all
SD2100e all
SD2000