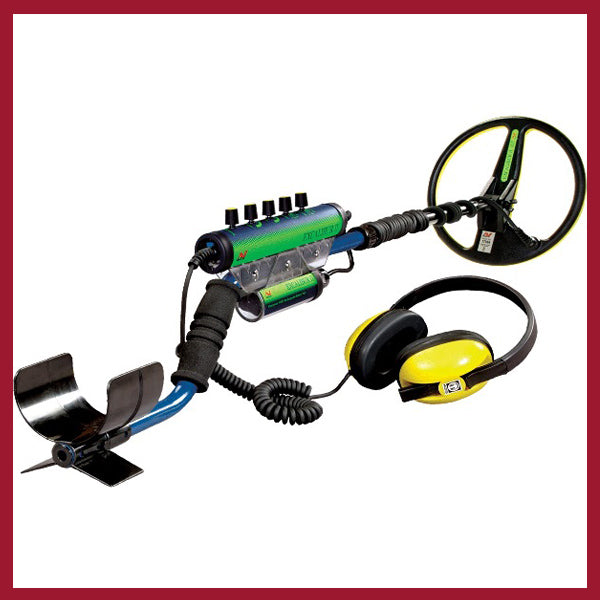 EXCALIBUR II - Minelab
Sold out
Original price
$1,999.00
-
Original price
$1,999.00
3303-0124
EXCALIBUR II
We can order this item in for you.
The World's Best Water Detector!
Thanks to a unique method of ground cancelling never again will you get false signals from detecting in salt water. Enjoy the simple yet effective discrimination and be surprised at the sensitivity and depth you uncover targets from. Whether you are a long time diver or a casual beachcomber the Excalibur II is unbeatable for working the beach, wading in the shallows or diving a wreck at 200 feet for treasures.
Please select the "FREE" shipping option for this product in checkout.
As express shipping is not available, this item will be posted parcel post with a signature required sticker. A signature is required at delivery, and proof of identification would be requested before delivery of goods.
Features:

•BBS multiple frequency technology (1.5kHz – 25.5kHz).
•RCB amplifies weak target signals inside the coil, reducing noise and boosting faint, deep objects.
•High Visibility (Hi-Vis) fluorescent bodywork.
•Slimline coil (10" option) for reduced weight and improved balance.
•NiMH Rechargeable battery pack for operation up to 12 hours.
•Hi-Vis Skid plate.
•Side-mount shaft for shallow and surf-wading (available as an optional accessory).
Video
Brochure